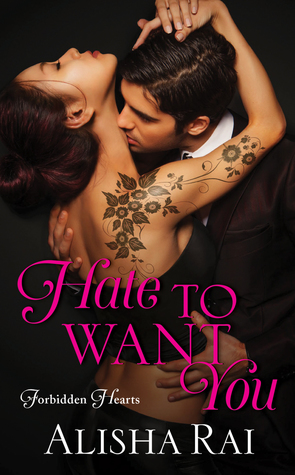 | Book Depository | Booktopia | Amazon |
Rating: ★★★★☆
Release Date: July 25th, 2017
Trigger Warnings: emotional abuse, depression, suicidal mentions, death of loved ones, injury
Pages: 371
Publisher: Avon
Genre: romance, contemporary, adult
Goodreads blurb:
One night. No one will know.

That was the deal. Every year, Livvy Kane and Nicholas Chandler would share one perfect night of illicit pleasure. The forbidden hours let them forget the tragedy that haunted their pasts—and the last names that made them enemies.

Until the night she didn't show up.

Now Nicholas has an empire to run. He doesn't have time for distractions and Livvy's sudden reappearance in town is a major distraction. She's the one woman he shouldn't want . . . so why can't he forget how right she feels in his bed?

Livvy didn't come home for Nicholas, but fate seems determined to remind her of his presence—and their past. Although the passion between them might have once run hot and deep, not even love can overcome the scandal that divided their families.

Being together might be against all the rules . . . but being apart is impossible.
R E V I E W
Hate To Want You by Alisha Rai is a book that's been sitting on my Kindle for some time. I bought it when I saw it getting hype reviews on Twitter and then it fell into the back of my Kindle. I am so disappointed in myself for putting it off for so long. Alisha Rai crafted a romance book that left me breathless and wanting more – something I find so rare in romance, I'm usually happy with where they end. Every character has layers that you want to learn more about. I personally don't even like second chance romances, I avoid them like the plague and I guess that is why I took so long to pick up Hate To Want You. My mind hasn't changed on this particular trope but my mind has been made up that Alisha Rai is one of the most talented romance writers I have had the pleasure of reading.
This particular story follows Olivia and Nicholas. We get both their perspectives throughout the book and I feel that the author does this in such a great way, their voices are clearly distinguishable. Olivia and Nicholas dated ten years ago, the pair were madly in love and due to their family owning a chain of supermarkets together it was perfect. Until it wasn't. Scenarios arrive that put their families basically at war and Nicholas makes the decision to end his relationship with Livvy. However, their relationship doesn't stop there. Over the past ten years the pair meet up once a year to have sex on Livvy's birthday. She'll send Nicholas coordinates and he'll go for one night. That is until Livvy doesn't text him one year. Then she turns up in the town she ran away from all those years ago. Now thirty and a watercolour tattoo artist Livvy is ready to try and move on from Nicholas. However, the world has different plans, as do their hearts, and the pair come together throughout the book in a way that makes you want to rip out your heart.
I don't even know where to begin with what I loved about Hate To Want You. Honestly, I am completely stumped. There are countless things I could talk about because this book is spectacular. Truly. I highly believe that this book should be read by everyone. If you're feeling like you're heading towards a slump, pick up this book.
I think the best thing about Hate To Want You is that Alisha Rai has a big focus on consent. Nicholas always makes sure that Livvy is okay with something before he does it and I love that. A year ago if you'd have asked me if I thought consent could be sexy I would have said no, but I've definitely tried to educate myself on this topic. This book really showcases consent and has amazing heat.
There is also mental health inclusions woven into the book. Mainly depression and suicidal thoughts. I thought this was incredibly well done by the author. The character never became the mental illness, which I find many authors struggle with, but instead was someone who simply struggled with depressive episodes in a way that was incredibly realistic to me. Though my compliant with this is that I feel like the book wasn't long enough to really work through this particular part of Livvy's backstory. There definitely could have been more to add to this that I feel we missed out on.
With the length of the book being quite short as well, I feel that we didn't get to know Nicholas that well. Obviously, we grew to know Livvy on a personal level but I feel that Nicholas didn't grow as much throughout the story as her which was definitely unfortunate.
This is a really random thing I liked about this book, but I loved the watercolour tattoos that Livvy does. I don't have any tattoos because I am weak, but there is a watercolour tattooist near me that I absolutely adore and to read about that style in a book made me really happy.
Overall, Hate To Want You was a steamy and depth filled book that I will be recommending for a long time. However, it just didn't feel long enough to get through all the emotions the author was striving for. I am beyond excited to pick up the next book in the series and hopefully Livvy and Nicholas pop up.
Have you read Hate To Want You? Do you like second chance romances? Tell me in the comments!
Happy reading everyone!
| Instagram | Twitter | Goodreads |
If you use my Book Depository link I will receive a 5% commission from your order at no expense to you. I would sincerely be grateful if you chose to use it.
The same goes for my Booktopia link, which is a great service for Aus and NZ residents.
*links used in this review are affiliate links*