Today is my birthday! I am officially 21 and I can do everything I have been doing since I was 18 – yay, Australia. I saw this Birthday Book Tag on Dezzy's blog in November and figured it is literally the most perfect tag ever to do on your birthday.
20 was a wild year for me. I made some incredible friends, made some really tough choices and even got my first job after graduating from university. It is truly such a gift to have even reached 21 and maybe one day I will do an in-depth review on the struggles I faced and why I am so blessed to feel as if I overcame them.
Anyway, enough babble by me! Let's jump into this tag! Again, go check out Dezzy's book tag because her posts are fabulous.
BIRTHDAY CAKE 🎂 A BOOK WITH A PLOT THAT SEEMS CLICHÉ BUT YOU ADORE IT ANYWAY.
The Love Interest by Cale Dietrich was seriously such an amazing read for me! It received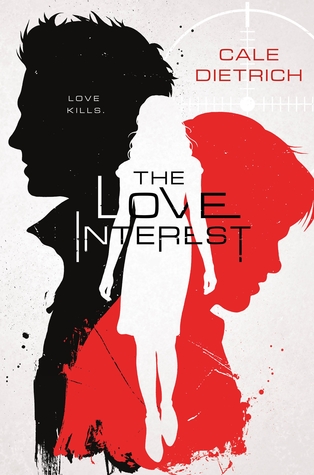 a lot of negative feedback but I fell in love with the world the author created. I was incredibly excited by the bad boy and good boy tropes that play into The Love Interest. It did take a twist in the fact that it ended up being an m/m story, basically the peak love triangle alternative – whether the two people fighting each other fall in love.
This story was incredibly cliche but Cale Dietrich honestly killed it with his debut novel, I believe. This book has also slipped into the shadows and I feel like it needs to be talked about again.
PARTY GUESTS 🥂 YOUR MOST ANTICIPATED BOOK RELEASE THIS YEAR.
The Wicked King by Holly Black! I typically say Queen of Air and Darkness by Cassandra Clare to this question but since my birthday is the 19th of December I guess I should pick something different. The Wicked King will hopefully answer all the questions I had from the first book.
However, I really need to re-read The Cruel Prince by Holly Black (review) and maybe I have by the time this post has rolled around. At the time of writing it, I haven't and I really need to re-read before The Wicked King because I remember nothing. It is a real problem.
BIRTHDAY PRESENTS 🎁 A BOOK THAT SURPRISED YOU WITH HOW MUCH YOU LOVED IT.
Seafire by Natalie C. Parker! I listened to this book via audiobook while walking my dog and travelling to work. Let me tell you, it left me speechless. I was absolutely shocked by how absolutely spectacular the worldbuilding and characters of this story were. I can't help but scream about it.
My comparison for this book would be Zenith by Sasha Alsberg and Lindsay Cummings. Not in the sense that they're the same but because Seafire is everything that Zenith wanted to be.
THE HAPPY BIRTHDAY SONG 🎵 A BOOK THAT CERTAINLY DESERVED ALL THE HYPE IT GOT.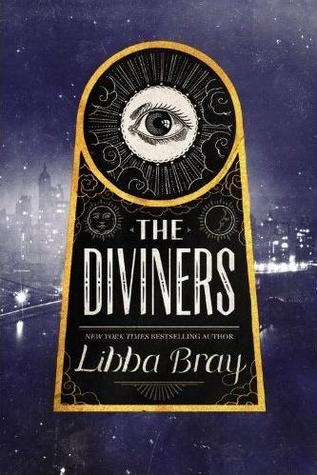 The Diviners by Libba Bray (review) was a book that had got so much on hype on Twitter that I was nervous to start it. Honestly, I was anxious that I would hate this series. I particularly did when I read it physically, I just couldn't get into the book. I think that was because of my life at that moment – my mum had just come out of the hospital. So, I popped on the audiobook and I truly believe that people need to listen to this book to truly feel it.
This series had it all. Amazing and diverse characters. A plot line that left me itching for more. I literally walked my dog further in order to get more of this book.
HAPPY MUSIC 😊 A BOOK WITH SOME VERY BEAUTIFUL AND TRULY MEMORABLE QUOTES.
The City of Brass by S.A. Chakraborty (review). I can't even form words for this book. It is truly breathtaking. From the worldbuilding to the characters and just overall atmosphere that was created. I really don't even have quotes, but I promise that this book will be one of the best books you ever read.
GETTING OLDER ✨ A BOOK THAT YOU READ A LONG TIME AGO, BUT YOU THINK THAT YOU WOULD APPRECIATE IT MORE IF YOU READ IT AS A MORE MATURE READER.
It wasn't that long ago but maybe Victoria Schwab's books. I actually am retrying them via audiobook because my best friend Alexandra told me I had to read them again. I listen to her so here I am trying again. The stories definitely aren't as bad as I remember them to be.
SWEET BIRTHDAY MEMORIES 💖 A BOOK THAT KEPT YOU INCREDIBLY HAPPY DURING A SAD OR DEMANDING PERIOD OF YOUR LIFE.
City of Bones by Cassandra Clare. I was an incredibly depressed teenager. I was in a terrible situation where my mum's partner didn't let me read. He would take my book's off me and demand I get outside because 'reading wouldn't make me smarter'. He was a moron. City of Bones was a story that made me feel seen. A young girl trying to say her mum – something I was trying to do in my own situation. Clary is a character who annoys me now and Jace is a character that makes my skin crawl, but the pair of them kept me happy in a time where I needed a spark of happiness.