I read so many incredible books in 2018. I was truly blown away by the content I was reading and absolutely adoring. It seemed at some stages I found some new favourite authors. They were everything I could have wanted and they made 2018 one of my best reading years to date. Something I can't believe. Obviously, this is not a complete wrap-up of what I loved in the year and I am sure that I will stumble across something else when this goes live, as is my life. However, at this moment here is a list of the best books I read in 2018. Turns out I had a lot of favourite books, oops. 
Going to keep this introduction short because there are quite a few books. So, without any more babbling from me – these are the best books of 2018. I did try to keep it specific to 2018 releases as well, but one 2019 release did sneak in. This list also isn't in order.

Foolish Hearts by Emma Mills | Review
I absolutely adored Foolish Hearts by Emma Mills. This book had everything it needed to be a perfect contemporary and it honestly was. The characters were so bloody beautiful and I found myself falling in love with each and every one of them. Not only that but it had a soft boy that I found myself completely falling in love with. I haven't enjoyed any of Emma Mills other books but Foolish Hearts was like a nice hug on a cold winters day. There was also a small snippet of epilepsy representation – honestly basically a paragraph – but it meant so much to me as someone who has an epileptic mum.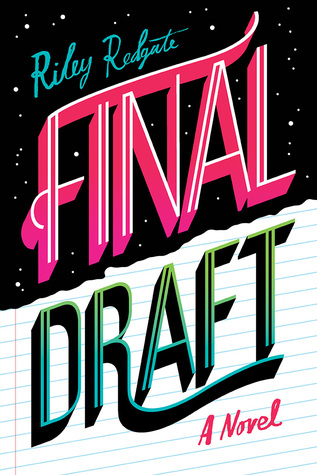 Final Draft by Riley Redgate | Review
I read Final Draft based on the queen of YA f/f recommendations The Bookish Actress. This book was the most real book I have ever had the pleasure of laying my eyes on. I was absolutely blown away by the characterisation and the dynamics between everyone. It was literally how real life is and I adored reading something that didn't sugar coat nor did it over dramatise what teenagers go through in high school – the stress, the anxiety and the love. Have tissues handy though because you can bet I cried hard in this book. 

The Exact Opposite of Okay by Laura Steven | Review
The Exact Opposite of Okay by Laura Steven was a book that focused on so many important topics. I still barely have words to even begin to describe what this book did to me. I cried so much and wanted to scream even more. The main character in this book faces the most horrendous slut shaming that it made me sick. It was apart of the plot though, unfortunately, since the focus is on the main character who has photos of her having sex and her nudes leaked. It is such a realistic look on society and how so many react to these situations – by patting the male on the back and ridiculing the other party. It was a book that I feel deserves so much more hype. 

Queen of Air and Darkness by Cassandra Clare | Review
As if Queen of Air and Darkness by Cassandra Clare wouldn't be on this list. Lord of Shadows in 2017 had me crying for around a week at random times and the finale to this series was not different in the slightest. This book truly ripped my heart out and fed it to me with a nice salad. It was a book that had some flaws yes, which I do not talk about in my review because I suck, but I am just so in love with this world that I can't help it. My little heart needed this book and I am now so satisfied with the year.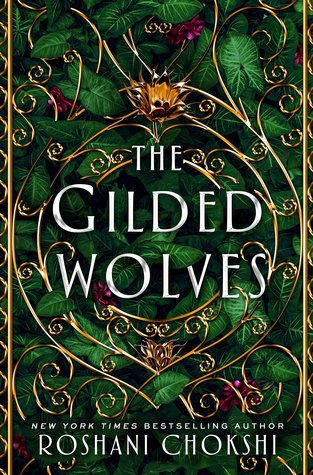 The Gilded Wolves by Roshani Chokshi | Review Coming
This is the only 2019 release on this list and technically it releases in 2018 in Australia. The Gilded Wolves was a ride that I was happy to go on. If you love Six of Crows I have no doubts that you will fall in love with this series. It is the same heist element and just such an enjoyable ride. I was truly blown away and just so ready for the next book. I don't want to say too much, apart from read it. 
A Very Large Expanse of Sea by Tahereh Mafi | Review Coming
2018 was the year that I fell in love with Tahereh Mafi's books. I read the entire Shatter Me series again and actually loved them – which was a whole journey in itself. A Very Large Expanse of Sea was no different. A semi-autobiographical story of Tahereh's own life, it was such a fantastic read. The ending of this book both left me shocked and in tears. The story itself was just so cute. It did have some problems, that I found post read in own voices reviews, but it was just such a cutesy story that made me so happy. 
Mirage by Somaiya Daud | Review
Mirage created my new favourite trope. Body doubles for the royal throne. I was absolutely enchanted by this book and could not put it down. This book was just so raw and even writing this small snippet of what my thoughts made me want to read this book again – which says a lot. Honestly, please read this book. 

Little Monsters by Kara Thomas | Review
I love a good thriller and Little Monsters provided this. At some points I thought it would inch into topics that I was not a fan of but in the end, it left me feeling chilled – exactly what I want with a thriller. I read Kara Thomas' 2018 release as well but I think that Little Monsters will be a favourite of mine for a long time and I will be recommending it. The story of family and friendship that is included honestly made the book all that much more realistic. 
Sadie by Courtney Summers | Review
Sadie was also a book that chilled me to the bones. Hell, I already have the audiobook downloaded for my re-read because it was incredible. Told in alternating views with a podcast featured throughout, it was incredible. It featured a sapphic girl and was just incredibly realistic. I can't even put it into words but I understood Sadie's motives so much and though she scared me, I was impressed. I can't recommend this book enough. It deserves every bit of hype it is receiving. 
Seafire by Natalie C. Parker | Review
One of the most popular posts on my blog is my review for Zenith by Sasha Alsberg and Lindsay Cummings (click here). I completely trash the book because it promised ruthlessness and a great girl team of pirates. It didn't. Seafire, on the other hand, does just that. It is everything that the Booktuber duo wanted to write and failed. This book was a gift and I was so completely trapped by the story that was crafted. I can't wait to see where Seafire goes next honestly.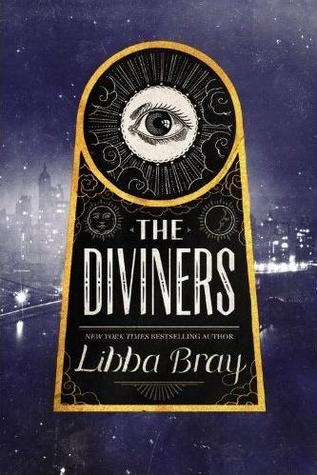 The Diviners by Libba Bray | Review
I finally picked up The Diviners series by Libba Bray this year and yes I know it didn't release in 2018 but it deserves to be on this list. These books are thick and listening to them on audiobook was such an enjoyable experience. The characters have so much personality. Libba Bray carefully crafted each character to make you basically fall in love with all of them. It is such an absolutely incredible series that left me truly speechless and anxiously awaiting the release of the final books (why is it so far away?) Anyway, there isn't too much else I can say about The Diviners that hasn't been said before. 
The Cruel Prince by Holly Black | Review
The Cruel Prince was one of the best books I read in 2018 and it was also one of the firsts. Holly Black managed to incorporate political nature and morally grey characters that were after my heart. I was so satisfied with this story and at the point of writing this post I have also read The Wicked King and am now anxiously awaiting the final book. This series is worth your time but please be warned there are heavy triggers for abuse. 

A Princess in Theory by Alyssa Cole | Review
2018 was the year that I got over my embarrassment towards adult romances and picked up a lot. A Princess in Theory was absolutely fantastic. It had a smart heroine and a hero that I really enjoyed. I did have some problems throughout the book but it was overall incredibly enjoyable and pushed me towards so many incredible romance books. 
A Girl Like Her by Talia Hibbert | Review
Talia Hibbert became my favourite author of 2018. She is a goddess of romance and the goddess of making me feel everything. I am truly blessed to have been able to read her entire backlist this year. A Girl Like Her is a story that is based on a Chris Evans gif. The main characters name is Evan and is honestly a dream. I adore him. The main character, Ruth, features own voices autistic representation and is obsessed with superheroes. This story is not pure fluff though. It features emotional manipulation and some pretty heavy topics throughout. 
Wow, this post took a while to write up! Happy 2018 though. I will be posting my reading year/my reading challenge in the new year. Please let me know what book that you adored in 2018. Did you read any books on my list? Let me know in the comments!