Thank you so much to Penguin Australia for sending me a copy of Archenemies by Marissa Meyer in exchange for an honest review. Receiving a copy in no way impacted my thoughts and feelings for this book.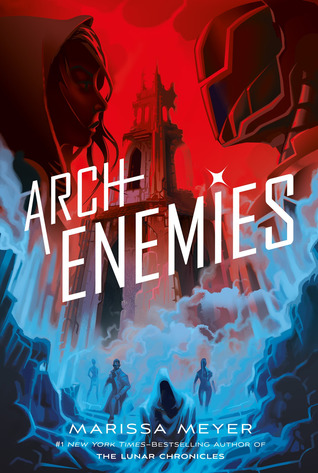 | Book Depository | Booktopia | Amazon |
Rating: ★★★★☆
Release Date: November 14th, 2018
Dates Read: November 8th, 2018 to November 10th, 2018
Trigger Warnings: violence, manipulation, mentions of dead parents, mentions of murder, mention of drug overdose, torture,
Pages: 560
Publisher: Penguin Random House Australia
Genre: young adult, fantasy, romance
Goodreads blurb:
Time is running out.
Together, they can save the world.
But they each other's worst nightmare.

In Renegades, Nova and Adrian (aka Insomnia and Sketch) fought the battle of their lives against the Anarchist known as the Detonator. It was a short-lived victory.

The Anarchists still have a secret weapon, one that Nova believes will protect her. The Renegades also have a strategy for overpowering the Anarchists, but both Nova and Adrian understand that it could mean the end of Gatlon City – and the world – as they know it.