Thank you so much to NetGalley and the publisher for providing me with a copy of The Gilded Wolves by Roshani Chokshi. Recieving an eARC of this book did in no way impact my thoughts, feelings or rating.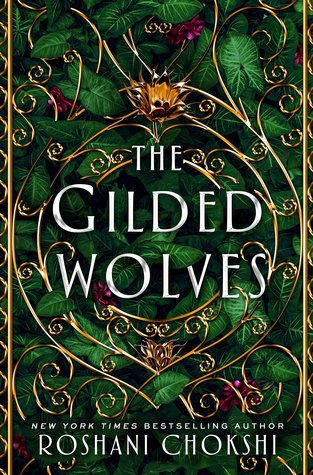 | Book Depository | Booktopia | Amazon |
Rating: ★★★★★
Release Date: January 15th, 2019
Dates Read: October 23rd 2018 to October 27 2018
Pages: 400
Publisher: Wednesday Books
Genre: young adult, fantasy, magic 
Goodreads blurb:
Paris, 1889: The world is on the cusp of industry and power, and the Exposition Universelle has breathed new life into the streets and dredged up ancient secrets. In this city, no one keeps tabs on secrets better than treasure-hunter and wealthy hotelier, Séverin Montagnet-Alarie. But when the all-powerful society, the Order of Babel, seeks him out for help, Séverin is offered a treasure that he never imagined: his true inheritance.

To find the ancient artifact the Order seeks, Séverin will need help from a band of experts: An engineer with a debt to pay. A historian who can't yet go home. A dancer with a sinister past. And a brother in all but blood, who might care too much.

Together, they'll have to use their wits and knowledge to hunt the artifact through the dark and glittering heart of Paris. What they find might change the world, but only if they can stay alive.