Thank you so much to Hachette Australia Publishing for sending me a full copy of The Boy Who Steals Houses by CG Drews. Receiving a copy of the book did in no way impact any thoughts or feelings I had. All opinions are my own.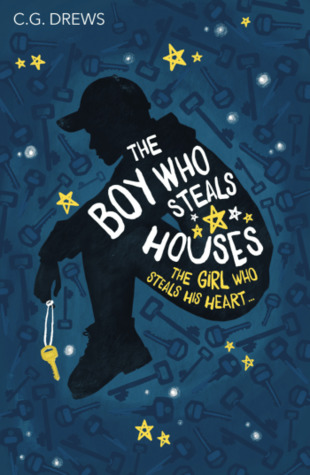 | Book Depository | Booktopia | Amazon |
Rating: ★★★☆☆
Release Date: April 4th, 2019
Dates Read: March 7th, 2019
Trigger Warnings: grief, death of a parent abandonment of a parent, stealing, theft, serious bodily injury, emotional abuse, physical abuse, mentions to abuse, graphic violence, underage drinking, mentions of drugs, ableist comments, assault, ptsd, mentions of cancer
Pages: 300
Publisher: Hachette Australia
Genre: young adult, contemporary 
Goodreads blurb:
Can two broken boys find their perfect home?

Sam is only fifteen but he and his autistic older brother, Avery, have been abandoned by every relative he's ever known. Now Sam's trying to build a new life for them. He survives by breaking into empty houses when their owners are away, until one day he's caught out when a family returns home. To his amazement this large, chaotic family takes him under their wing – each teenager assuming Sam is a friend of another sibling. Sam finds himself inextricably caught up in their life, and falling for the beautiful Moxie. 

But Sam has a secret, and his past is about to catch up with him.