I wasn't tagged to do this but I saw Romie @ RomieWeDeserveLove do it (and loved her answers) and figured I had to do it so I could at least keep some kind of record of what I have read thus far in 2018. I don't think I'm going to explain any of my answers within these, I will link reviews if I have them but I don't want this review to get too long honestly.
This tag was created by IsThatChami and Ear Grey Books. They posted for the first time about it on their blog here.
1. Best Book You've Read This Year?
I have three answers for this one, I know, I'm already failing horrifically. These three books are The Seven Husbands of Evelyn Hugo by Taylor Jenkins Reid (review), A Girl Like Her by Talia Hibbert (review) and A Thousand Perfect Notes by C.G. Drews (review).
 2. Best Sequel You've Read in 2018?
I'm going to say two books again (sorry) More Than We Can Tell by Brigid Kemmerer (review) and Restore Me by Tahereh Mafi (review)!
3. New Release You Haven't Read Yet But Want To?
While looking through my Goodreads 'want to read' for an answer to this question and I realised there has been a lot of books released in 2018 that I am desperate to read. I Was Born For This by Alice Oseman and Ship It by Britta Lundin.
4. Most Anticipated Release For The Second Half Of The Year?
I once again have multiple books for this (sorry, again…). Queen of Air and Darkness by Cassandra Clare is my biggest anticipation. However, I am also excited for Mirage by Somaiya Daud and Wildcard by Marie Lu.
5. Biggest Disappointment?
It hurts me to say but my biggest disappointment so far is Tyler Johnson Was Here by Jay Coles (no review).
Notable mentions here are also: The Wicked Deep (review), Immortal Reign (review) and Obsidio (no review).
6. Biggest Surprise?
I'm going to say the Shatter Me series by Tahereh Mafi. I have tried this series multiple times but this time it finally clicked (thanks to my best friend Alex for pushing me to read this again). Find my review for Shatter Me here.
7. Favorite New To You Or Debut Author?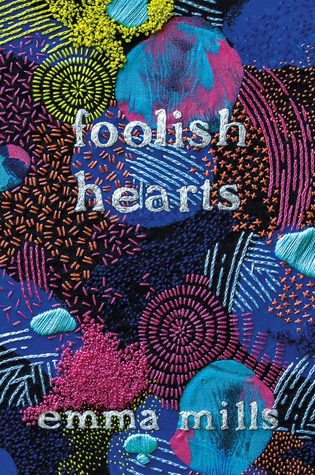 I'm choosing Foolish Hearts by Emma Mills here. My review for this book has not published yet, but it's coming. I truly recommend y'all read it.
8. Newest Fictional Crush?
Michael Phan from The Kiss Quotient by Helen Hoang (review for this book is coming soon)!
9. Newest Favorite Character?
Zélie Adebola from Children of Blood and Bone by Tomi Adeyemi.
10. Book That Made You Cry?
Say You'll Remember Me by Katie McGarry (review).
11. Book That Made You Happy?
Royals by Rachel Hawkins (review) and Save The Date by Morgan Matson (review to come). 
12. Favorite Book-To-Film Adaptation?
To be honest, here, I haven't actually watched any book-to-film adaptations this year. I don't know why. I haven't even watched Love, Simon yet. I just am not itching to see any.
13. Favorite Post You Have Done This Year?
I would have to say its a bit of a toss-up here. I've recently got into discussion posts and I really enjoyed my 'Reasons Not To Watch/Read 13 Reasons Why' post. Weirdly enough, I also really enjoyed writing my review for 'The Wicked Deep.'

14. Most Beautiful Book You've Bought This Year?
To be honest, I've only bought three books this year. Trust me, I'm as shocked as you are. My favourite purchase has to be How To Make A Wish by Ashley Herring Blake though. I read this book last year but the paperback finally came out in May and I snatched that baby up fast. Its cover may not be the best but the content is incredible.

15. What Books Do You Need To Read By The End of the Year?
Way too many that I'm not even going to begin going into all the ones I do (also I don't want to add any more photos to this post).

So, I'm not going to tag anyone, purely because putting photos in this post has really made me lazy, oops. I hope y'all understand. I tag you reading this though. This tag is such a good chance to look back and reflect on what you've read this year so far and I definitely think everyone should give it a go! If you do choose to do it, link back to this post so I can read your answers!